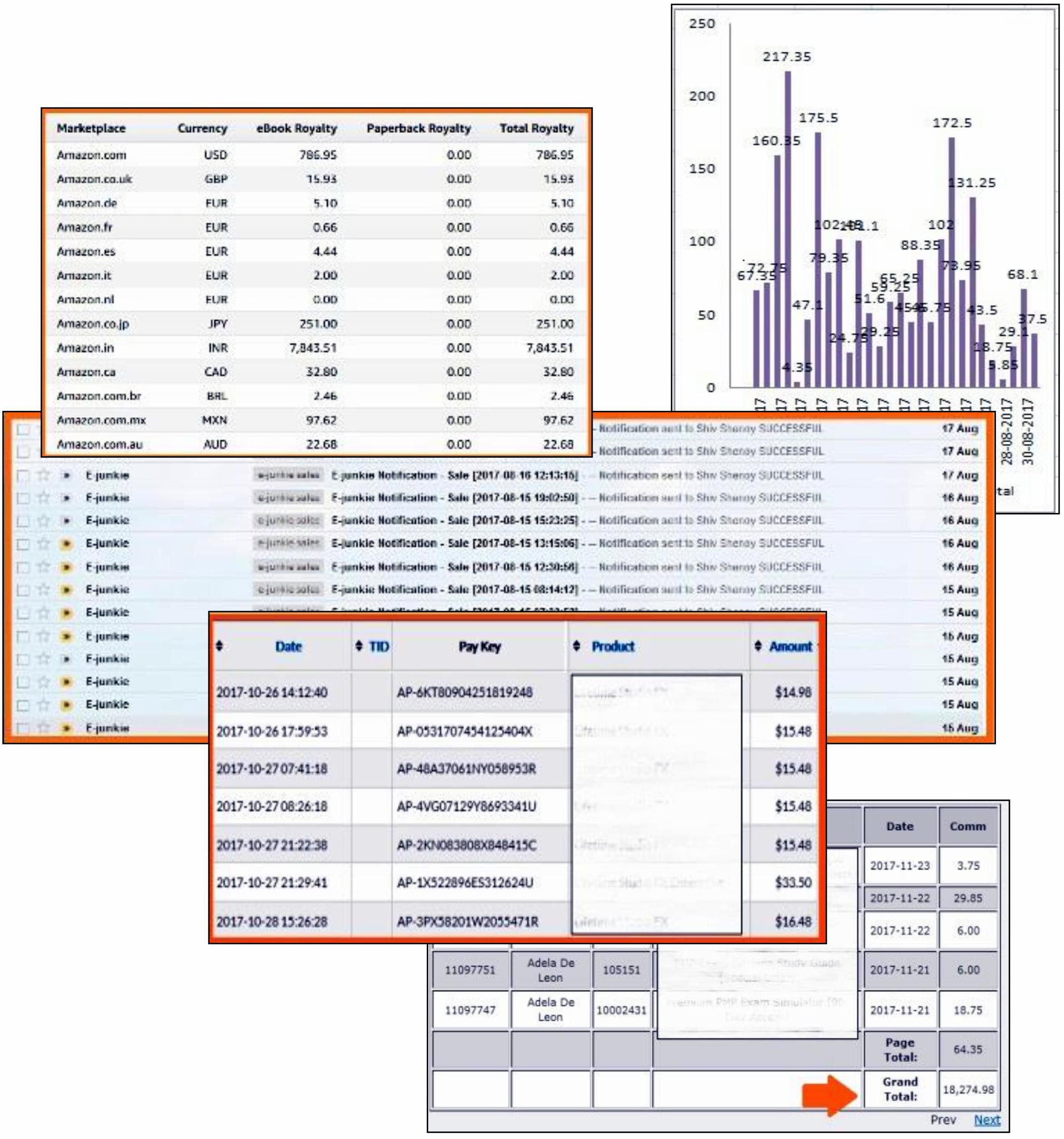 No matter how busy you are at work, if you can spend few hours a weekend (and eventually get someone else to do it!) you can use this course to build a consistent passive income stream.
Come, build your Profit Blog along with me and move towards your financial freedom.
In this course you will,

Learn how to choose a niche that suits your interest area and has the potential to earn massive passive income, so you are guaranteed of making money from your blog
Add the marketing elements that make yours a 'conversion optimized' blog - and turn casual visitors into paying customers, so you can enjoy passive income even when you sleep
Implement secret (and ethical!) psychological triggers that make people perceive you as the leader in your niche & want to spend money with you, so you don't have to use cheap sales techniques you don't like
Learn the secrets of writing authoritative content even if you are not an expert, and let it get shared automatically, so you don't have to spend money on marketing your content
Integrate easy and simple monetization strategies into your blog and increase your passive income without any extra work, simply refresh your bank account page and see money coming in
Make use of the templates for quick start at every step of your Profit Blogging journey, so you don't have to break your head on how to do things
This course content is regularly updated as I find new techniques to increase conversion and income.

For a limited time I am throwing in my course GRAPHICS GOLDMINE along with this course, for Free. This is the only course you will need for ALL of your graphics related needs of your blog. (More details in the last section below.)
SPECIAL BONUSES FOR TODAY!

Here are special bonuses to get you up and running quickly.

BONUS 1: SPECIAL HOSTING DISCOUNT

I will let you in on a special deal for one of the best and most economical and newbie-friendly
hosting on the planet - BlueHost.

BlueHost is the trusted hosting partner for 5 years for me, my coaching students and clients.
Typically $7.99 per month, for today you will get this at just $3.95 per month - for the price of a Starbucks coffee!

>> Click here to claim this deal (opens in new window).

Disclaimer: This is an affiliate link, which means when you purchase your low-priced hosting plan from BlueHost through above link, I get paid a small commission. Please note that this does not increase your hosting cost at all. This commission helps me offset the cost of setting up your blog professionally by integrating security, SEO, and marketing elements in your blog.

Check this video to understand how to go about buying your inexpensive hosting under 2 minutes >> https://www.screencast.com/t/IaV4mi2yf

Next, forward me the purchase email you get from BlueHost to shiv@shivshenoy.com
BONUS 2: I WILL SET UP YOUR BLOG AT MY COST!

When you get the special hosting from above link, I will let you use my team to build your professional WordPress blog at my cost.
That is,
Install WordPress CMS on your hosting account
Install a theme (you can choose, or I can suggest if you wish), with proper header, menu and footer
Secure your blog against hacking and brute-force attack
Add caching component so your blog pages load faster (helps get found in Google's search results)
Add Contact page (so your readers can reach you on your own mail), About-Me page and Home page that lists your blog posts
Create your own domain based email such as hi@yourdomain.com and not yourdomain@gmail.com or some such email.
Integrate components that help you reach more readers through social shares, links to your social profiles, and even help you spy on user-behavior on your blog!
Integrate SEO component that guides you to write blog posts that are listed by Google in search results (gets you free organic traffic)
and more to make your Profit Blogging journey easier
Value: $197 (YOURS FOR FREE)

BONUS 3: GRAPHICS GOLDMINE COURSE

This is the only course you will ever need to create any type of graphics for any type of online business. You don't need design skills to create graphics. All your graphics related needs taken care of.
Value: $27 (YOURS FOR FREE)
BONUS 4: 1 YEAR ACCESS TO PASSIVE INCOME MASTERMIND

Get a special invite to my Passive Income Mastermind Facebook group and hang out with other successful online entrepreneurs. Build relationship, learn from others' success, and may be even strike a joint venture.
Value: $997 (YOURS FOR FREE)

BONUS 5: LIFETIME SUPPORT FOR YOUR BLOGGING JOURNEY
I will personally support your blogging journey - any question you have about strategy, implementation, or anything given in this course, I will answer your questions.
Value: PRICELESS (YOURS FOR FREE)

This is probably the best passive income opportunity staring you right in the eyes.
A year from right this moment, sitting on potentially a good 5-figure passive income, you'll be glad you took the right decision now.
And that will be the moment of true freedom where you'll be able to decide whether you need to continue the day-job or quit and scale this model to earn 3X more.
Whether you are absolute beginner with no technical knowledge or an experienced blogger, you can use the knowledge taught in this course to build a solid passive income stream, working just a few hours on the weekend.
I'm so confident this knowledge works for that I offer you a 30-day absolutely no-questions-asked ironclad Money Back Guarantee. With absolutely no risk on your part, all you've got to do is sign up and start building your passive income generating goldmine.
Go ahead and enroll for the course, I can't wait to help you get started on the path of financial freedom in about 32 seconds from now.
See you on the inside!